Congratulations lucky recipients of the Apple Watch and… Well, people like us who are still wondering when the hell ours are going to ship. I had hoped this episode would be all about our first impressions of the Apple Watch, but, hey, when life gives you lemons…
View the original here:
The TouchArcade Show – 202 – An Illness Cured Only by Apple Watch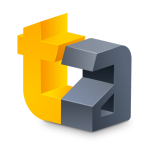 If you listened to our show last week , you know that it's been a pretty hectic couple of weeks for Eli and myself and it's been difficult to find the time to sit down and hammer out our podcast. A shame, especially since we should be celebrating our 200th episode! This week, Eli is in India with an internet connection that's… well let's just say it's not reliable. Not even close to reliable enough to get through even a half hour edition of our show
Excerpt from:
The TouchArcade Show Will Return On Monday!
It's that time again, my friends. The most excellent Eric Ford and I got together to produce another episode of the RPG Reload Podcast . There are lots of exciting revelations this episode, the first being that we have our own theme song! It turns out at least one of our fine listeners is also a fine musician, and they have graciously provided us with an awesome arrangement of one of their songs
See more here:
The RPG Reload Podcast – 003 – 'Shining Force'
Fast & Furious: Legacy [ Free ] is a game that I only played because I wanted to review it. Now that may sound dumb, and perhaps a little unfair to the developers, but allow me to explain: I love the movies
Link:
'Fast & Furious: Legacy' Review – Thoughts On a Free-To-Play Game, For People Who Don't Do Free-To-Play
This week the big news was everything to do with Nintendo, so we dedicate the first half of the podcast to a recap of everything that has happened so far with Nintendo on mobile as well as what we think will happen in the future. Since we've got returning special guest Brad Nicholson on the podcast, we dedicate the second half to discussing the upcoming Wrestlemania matches and our predictions for 'em.
This XXL American-sized episode of The TouchArcade Show is basically the GDC recap podcast we really wanted to record but just were too busy with how insane GDC was to do it. We talk about our party, meeting the Butterscotch Shenanigans guys, and how it's cool that so many indie devs at GDC continue to do pretty great. We chat about some of the big games this week, then move on to a discussion about the Apple Watch
Excerpt from:
The TouchArcade Show – 196 – GDC Post-Game Report
Fighter Physics [ Free ], the game that made Soccer Physics [ $1.99 ] significantly more violent, is getting a sequel that's aiming to be the Mortal Kombat X of voxel-based, goofy-physics fighting games. Tentatively titled Fighter Physics Legends , the meat of the new game will be an Epic Arena mode, where you can customize your fighters and deploy a number of weapons for them. Oh, and the voxel fighters can explode into pools of voxel blood with exposed voxel skeletons.
View article:
GDC 2015: Upcoming 'Fighter Physics' Sequel Wants to be the 'Mortal Kombat X' of Goofy Physics Games
We're always trying out new things around here at TouchArcade, and lately we've been trying to come up with ways to come up with neat stuff for existing and hopeful iOS developers which represent a pretty significant chunk of our community. So, we're starting a job board .
See original article:
Looking For a Job in iOS Development? Check Out Our New Job Board!